Google Local Listing Services
If you have got a business, you must make a step to take it online. How about starting with the listing your business on Google? Google listing is the best way to be found on the internet and collect leads for your business. We, at SEO Company in Chandigarh SEO Farmers, help you list your business on Google places and enhance its visibility online.

The best part about having a Google listing is that if somebody in your local area is searching for the services and products your provide, you will have the chance to show in the list of all the similar businesses available in that area

Having a Google listing can help you drive the quality traffic to your website and get targeted customers to generate leads and business.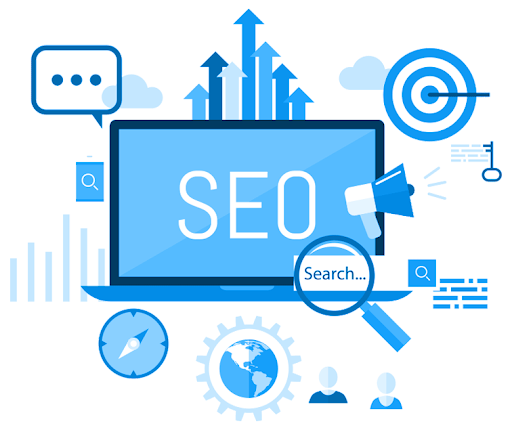 SEO Farmers – The Best SEO Company in Chandigarh
SEO stands for search engine optimization. Search engine optimization is a set of methods and activities that improve the position of pages in search engine results, such as those generated by Google. The primary goal of SEO is to rank better in search engines for specific keywords. It is the foundation on which all websites thrive on. In the tough competitive online market today, the success of online business depends on how well you promote your products and services, and reaches out to the global target audience in the most convenient manner. Hence, it is important to have a strong base for effective internet marketing campaign, of which search engine optimization is one of the most vital aspects.

We, at SEO Company in Chandigarh SEO Farmers, have a competent team of Google Adwords and Webmaster certified professionals who help your business reach its potential goals through our competitive SEO services.
Our Best Seo Pricing Plan
Bronze Plan
Upto 10 Keywords
Strategy & Research
Business & Finance Analysing
SEO Optimization
Competitors Analysis (1)
Silver Plan
Upto 20 Keywords
Strategy & Research
Business & Finance Analysing
SEO Optimization
Competitors Analysis (2)
Schema & Structure Data Markup
Contact Us
Gold Plan
Upto 30 Keywords
Strategy & Research
Business & Finance Analysing
SEO Optimization
Competitors Analysis (3)
Schema & Structure Data Markup
Video Marketing
Guest Posting
Corporate Plan
Please share your requirement. So our team will contact you for further details
Our Portfolio
We have delivered 1000+ projects in 1 year, only a few projects are displayed here
Our Team
Magnam dolores commodi suscipit. Necessitatibus eius consequatur ex aliquid fuga eum quidem.
Walter White
Chief Executive Officer
Sarah Jhonson
Product Manager
William Anderson
CTO
Amanda Jepson
Accountant
Frequently Asked Questions
What is 100% original and unique content?
The content is considered to be 100% unique and original if it has not been already used anywhere over the internet. You can do your research on the internet but cannot steal the content.
What is SEO optimized content?
The content that is written to provide the information for certain search queries keeping uniqueness and quality in mind with the help of right keywords is regarded as the SEO optimized content.
What is PPC?
PPC advertising refers to promoting your website advertisement on search engines like Google, MSN etc. The other option for publishing advertisements is on other websites that are known as publisher websites. It is one of the most resorted means of promoting a website as this option leads to instant traffic gain and profit gain as well.
Where will my ads appear?
Your ads appear on the top of search engine results as the sponsored links. Furthermore, if you are also displaying the banners ads then they appear on different websites that are using Google AdSense or another ad program.
What is Social Media Marketing?
Social media marketing is a typical process which works towards attracting traffic for thewebsite via social media sites. Such programs basically act with efforts made for making content which can drag attention as well as encourages the readers or audiences for sharing the same with their mates in the social networks.
What social media platforms do you promote on?
We provide you the comprehensive social media marketing and help you promote your business on all the social media platforms including Facebook, Twitter, Myspace, Pinterest, Instagram, Snapchat, Google+, Reddit or any other platform you want.